Nate, 21, MännlichZuletzt gesehen: vor 41 Minuten
1

8

5

8

1

gespielte Titel seit 2. Mär. 2011 (zurückgesetzt am 20. Sep. 2011)
2.435 Lieblingslieder | 36 Beiträge | 0 Playlisten |

902 Shouts

Feeds
| | | | | |
| --- | --- | --- | --- | --- |
| 1 | | | | |
| 2 | | | | |
| 3 | | | | |
| 4 | | | | |
| 5 | | | | |
| 6 | | | | |
| 7 | | | | |
| 8 | | | | |
| 9 | | | | |
| 10 | | | | |
| 11 | | | | |
| 12 | | | | |
| 13 | | | | |
| 13 | | | | |
| 15 | | | | |
| 16 | | | | |
| 17 | | | | |
| 18 | | | | |
| 19 | | | | |
| 20 | | | | |
| 21 | | | | |
| 22 | | | | |
| 23 | | | | |
| 24 | | | | |
| 25 | | | | |
| 26 | | | | |
| 27 | | | | |
| 28 | | | | |
| 29 | | | | |
| 30 | | | | |
| 31 | | | | |
| 32 | | | | |
| 33 | | | | |
| 34 | | | | |
| 35 | | | | |
| 36 | | | | |
| 37 | | | | |
| 37 | | | | |
| 39 | | | | |
| 40 | | | | |
| 41 | | | | |
| 41 | | | | |
| 43 | | | | |
| 43 | | | | |
| 43 | | | | |
| 46 | | | | |
| 46 | | | | |
| 48 | | | | |
| 49 | | | | |
| 49 | | | | |

Feeds
| | | | | | |
| --- | --- | --- | --- | --- | --- |
| 1 | | | | | |
| 2 | | | | | |
| 3 | | | | | |
| 3 | | | | | |
| 5 | | | | | |
| 5 | | | | | |
| 7 | | | | | |
| 7 | | | | | |
| 9 | | | | | |
| 9 | | | | | |
| 9 | | | | | |
| 12 | | | | | |
| 12 | | | | | |
| 14 | | | | | |
| 14 | | | | | |
| 14 | | | | | |
| 17 | | | | | |
| 17 | | | | | |
| 17 | | | | | |
| 17 | | | | | |
| 17 | | | | | |
| 22 | | | | | |
| 22 | | | | | |
| 22 | | | | | |
| 22 | | | | | |
| 22 | | | | | |
| 22 | | | | | |
| 28 | | | | | |
| 29 | | | | | |
| 29 | | | | | |
| 29 | | | | | |
| 29 | | | | | |
| 29 | | | | | |
| 29 | | | | | |
| 29 | | | | | |
| 29 | | | | | |
| 29 | | | | | |
| 29 | | | | | |
| 39 | | | | | |
| 40 | | | | | |
| 40 | | | | | |
| 40 | | | | | |
| 40 | | | | | |
| 40 | | | | | |
| 40 | | | | | |
| 40 | | | | | |
| 40 | | | | | |
| 48 | | | | | |
| 48 | | | | | |
| 48 | | | | | |
Über mich
Warning: If you want to add me to your friend-list, then please have a conversation with me first. This is a social networking site, not high school. No one cares how many "friends" you have. The point is to converse to like-minded people about music and whatever else comes to mind.
I'm a huge Prog junkie! Progressive and Experimental music is my favorite. I just love musicians that aim to make their music different that what other people are putting out. I also enjoy most sub genres of Metal. My favorites (other than prog) is Black Metal, Power Metal, Heavy Metal, Folk Metal and Death Metal. I also enjoy Rock, Classical, Jazz, Folk and a tiny bit of Rap music.
Feel free to recommend me music of any of these genres:
Atmospheric Black Metal
Ambient Black Metal
Progressive Black Metal
Post Black Metal
Free Jazz
Romantic Classical
Neo/Dark Folk
Funeral Doom Metal
Unique Progressive Rock/Metal
Opera
Dark Cabaret
Or just Dark and Twisted music in general (a little bit of humor with the darkness makes it even better)
"Formal education will make you a living, self-education will make you a fortune."
my favorite countries.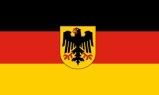 Countries that I think put out the best music are:
Sweden
Norway
United States
Germany
Finland
Poland
UK
France
Russia
Netherlands
Bands I've seen live:
3
Chanticleer x2
Cynic
Devin Townsend x2
The Devin Townsend Band x2
Devin Townsend Project x2
The House Jacks x2
Katatonia
The Ocean
Paradise Lost
Roy Rogers & Norton Buffalo
Scale The Summit
Stolen Babies
best last.fm quote!
"BRO I'M NOT FUCKIN CHILDREN IM FUCKIN 14 YEARS OLD AND I HAV MY OWN ROOM. "
ClassyMusicSnob's top albums (overall)
1. Devin Townsend Project - Epicloud (329)
2. Devin Townsend Project - Ki (311)
3. Arjen Anthony Lucassen - Lost in the New Real (220)
4. Ayreon - Into the Electric Castle (192)
5. Devin Townsend Project - Deconstruction (182)
6. Ensiferum - From Afar (178)
7. Ihsahn - Eremita (176)
8. Ne Obliviscaris - Portal Of I (172)
9. Ihsahn - After (166)
10. Agalloch - Marrow of the Spirit (165)
Letzte Aktivitäten