Nate, 22, MännlichZuletzt gesehen: Sonntag Nachmittag
2

5

1

0

5

gespielte Titel seit 2. Mär. 2011 (zurückgesetzt am 20. Sep. 2011)
2.940 Lieblingslieder | 36 Beiträge | 0 Playlisten |

985 Shouts
| | | | | | |
| --- | --- | --- | --- | --- | --- |
| | | John Coltrane – Giant Steps [alternate Take] | | | 23. Jan., 2:58 |
| | | John Coltrane – Mr. P.C. | | | 23. Jan., 2:51 |
| | | John Coltrane – Naima | | | 23. Jan., 2:46 |
| | | John Coltrane – Syeeda's Song Flute | | | 23. Jan., 2:39 |
| | | John Coltrane – Spiral | | | 23. Jan., 2:33 |
| | | John Coltrane – Countdown | | | 23. Jan., 2:31 |
| | | John Coltrane – Cousin Mary | | | 23. Jan., 2:25 |
| | | John Coltrane – Giant Steps | | | 23. Jan., 2:20 |
| | | Ne Obliviscaris – Devour Me, Colossus (Part II): Contortions | | | 23. Jan., 2:07 |
| | | Ne Obliviscaris – Devour Me, Colossus (Part I): Blackholes | | | 23. Jan., 2:05 |
| | | THE GENTLE STORM - Endless Sea (Lyric Video – Storm Version) | | | 23. Jan., 1:47 |
| | | Ne Obliviscaris – Pyrrhic | | | 22. Jan., 23:44 |
| | | Ne Obliviscaris – Painters of the Tempest (Part III): Reveries from the Stained Glass Womb | | | 22. Jan., 23:34 |
| | | Ne Obliviscaris – Painters of the Tempest (Part II): Triptych Lux | | | 22. Jan., 23:30 |
| | | Ne Obliviscaris – Painters of the Tempest (Part I): Wyrmholes | | | 22. Jan., 22:45 |
| | | Ne Obliviscaris – Of Petrichor Weaves Black Noise | | | 22. Jan., 22:42 |
| | | Ne Obliviscaris – As Icicles Fall | | | 22. Jan., 22:31 |
| | | Ne Obliviscaris – And Plague Flowers the Kaleidoscope | | | 22. Jan., 21:16 |
| | | Ne Obliviscaris – Forget Not | | | 22. Jan., 21:04 |
| | | Ne Obliviscaris – Of the Leper Butterflies | | | 22. Jan., 20:20 |
Mehr anzeigen

Feeds
| | | | | |
| --- | --- | --- | --- | --- |
| 1 | | | | |
| 2 | | | | |
| 3 | | | | |
| 4 | | | | |
| 5 | | | | |
| 6 | | | | |
| 7 | | | | |
| 8 | | | | |
| 9 | | | | |
| 10 | | | | |
| 11 | | | | |
| 12 | | | | |
| 13 | | | | |
| 14 | | | | |
| 15 | | | | |
| 16 | | | | |
| 17 | | | | |
| 17 | | | | |
| 19 | | | | |
| 19 | | | | |
| 21 | | | | |
| 22 | | | | |
| 23 | | | | |
| 24 | | | | |
| 25 | | | | |
| 26 | | | | |
| 26 | | | | |
| 28 | | | | |
| 29 | | | | |
| 30 | | | | |
| 31 | | | | |
| 32 | | | | |
| 33 | | | | |
| 34 | | | | |
| 35 | | | | |
| 36 | | | | |
| 36 | | | | |
| 38 | | | | |
| 39 | | | | |
| 40 | | | | |
| 40 | | | | |
| 42 | | | | |
| 43 | | | | |
| 44 | | | | |
| 45 | | | | |
| 46 | | | | |
| 47 | | | | |
| 47 | | | | |
| 49 | | | | |
| 49 | | | | |

Feeds
| | | | | | |
| --- | --- | --- | --- | --- | --- |
| 1 | | | | | |
| 2 | | | | | |
| 3 | | | | | |
| 4 | | | | | |
| 5 | | | | | |
| 6 | | | | | |
| 6 | | | | | |
| 8 | | | | | |
| 8 | | | | | |
| 8 | | | | | |
| 8 | | | | | |
| 8 | | | | | |
| 13 | | | | | |
| 13 | | | | | |
| 15 | | | | | |
| 15 | | | | | |
| 15 | | | | | |
| 18 | | | | | |
| 18 | | | | | |
| 18 | | | | | |
| 21 | | | | | |
| 21 | | | | | |
| 21 | | | | | |
| 21 | | | | | |
| 25 | | | | | |
| 25 | | | | | |
| 25 | | | | | |
| 25 | | | | | |
| 29 | | | | | |
| 29 | | | | | |
| 31 | | | | | |
| 31 | | | | | |
| 31 | | | | | |
| 31 | | | | | |
| 31 | | | | | |
| 31 | | | | | |
| 31 | | | | | |
| 31 | | | | | |
| 31 | | | | | |
| 40 | | | | | |
| 40 | | | | | |
| 40 | | | | | |
| 40 | | | | | |
| 40 | | | | | |
| 40 | | | | | |
| 40 | | | | | |
| 47 | | | | | |
| 47 | | | | | |
| 47 | | | | | |
| 47 | | | | | |
Über mich
Only the best and the classiest of all music will be seen on my page.
Warning: If you want to add me to your friend-list, then please have a conversation with me first. This is a social networking site, not high school. No one cares how many "friends" you have. The point is to converse with like-minded people about music and whatever else comes to mind.
I'm a huge Prog junkie! Progressive and Experimental music is my favorite. I just love musicians that aim to make their music different that what other people are putting out. I also enjoy most sub genres of Metal. My favorites (other than prog) is Black Metal, Power Metal, Heavy Metal, Folk Metal and Death Metal. I also enjoy Rock, Classical, Jazz, Folk and a tiny dash of Rap and Electronic music.
Feel free to recommend me music of any of these genres:
Atmospheric Black Metal
Ambient Black Metal
Progressive Metal/Rock
Progressive Black Metal
Post Black Metal
Trip-Hop
Free Jazz
Classical
Neo/Dark Folk
Funeral Doom Metal
Unique Progressive Rock/Metal
Opera
Dark Cabaret
Ambient/Dark Ambient
Psytrance/Psybient
Medieval Folk/Instrumental Folk
Or just Dark and Twisted music with a sense of humor in general (a little bit of humor with the darkness makes it even better)
Live Band Legend:
*=Beyond Incredible Live
#= Absolute Shit Live
*nothing before name*= good
Bands I've seen live:
*3
*Chanticleer x2
Cynic
*Devin Townsend x2
*The Devin Townsend Band x2
*Devin Townsend Project x2
*Gojira
The House Jacks x2
Katatonia
*Kvelertak
#Mastodon
*The Ocean
Paradise Lost
Roy Rogers & Norton Buffalo
Scale The Summit
*Stolen Babies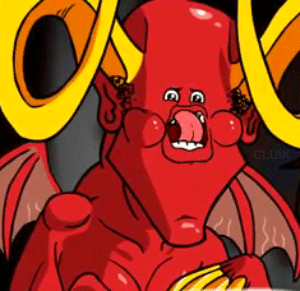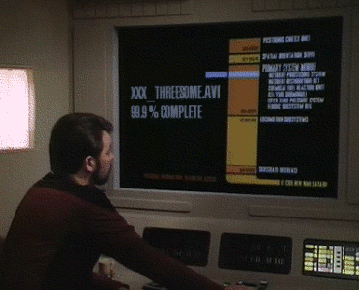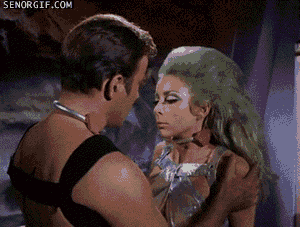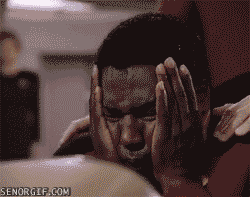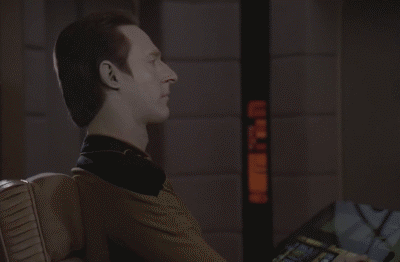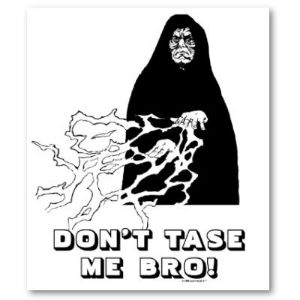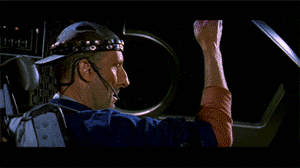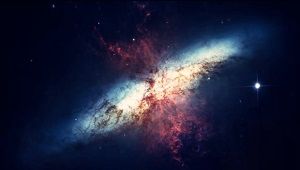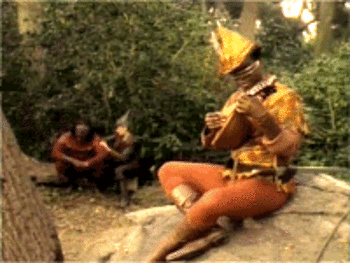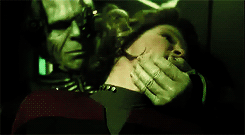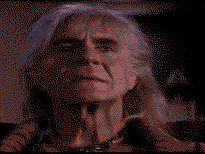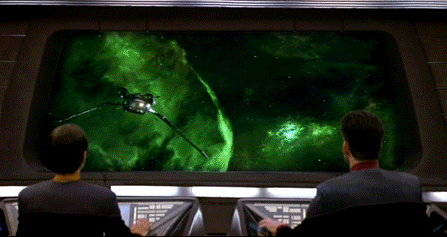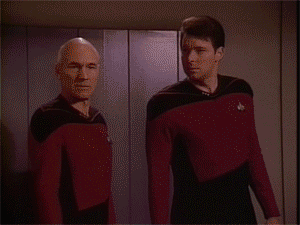 classymusicsnob's top albums (overall)
1. Devin Townsend Project - Epicloud (412)
2. Devin Townsend Project - Ki (350)
3. Arjen Anthony Lucassen - Lost in the New Real (260)
4. Ayreon - Into the Electric Castle (226)
5. Ayreon - The Theory of Everything (215)
6. Ihsahn - Das Seelenbrechen (205)
7. Ne Obliviscaris - Portal Of I (200)
8. Devin Townsend Project - Deconstruction (199)
9. Ihsahn - After (197)
10. Ihsahn - Eremita (196)
Letzte Aktivitäten